Welcome to Tom's Genesee County, Michigan
Radio Scanner Information Page.
Proudly serving the residents of Genesee County for over 20 years.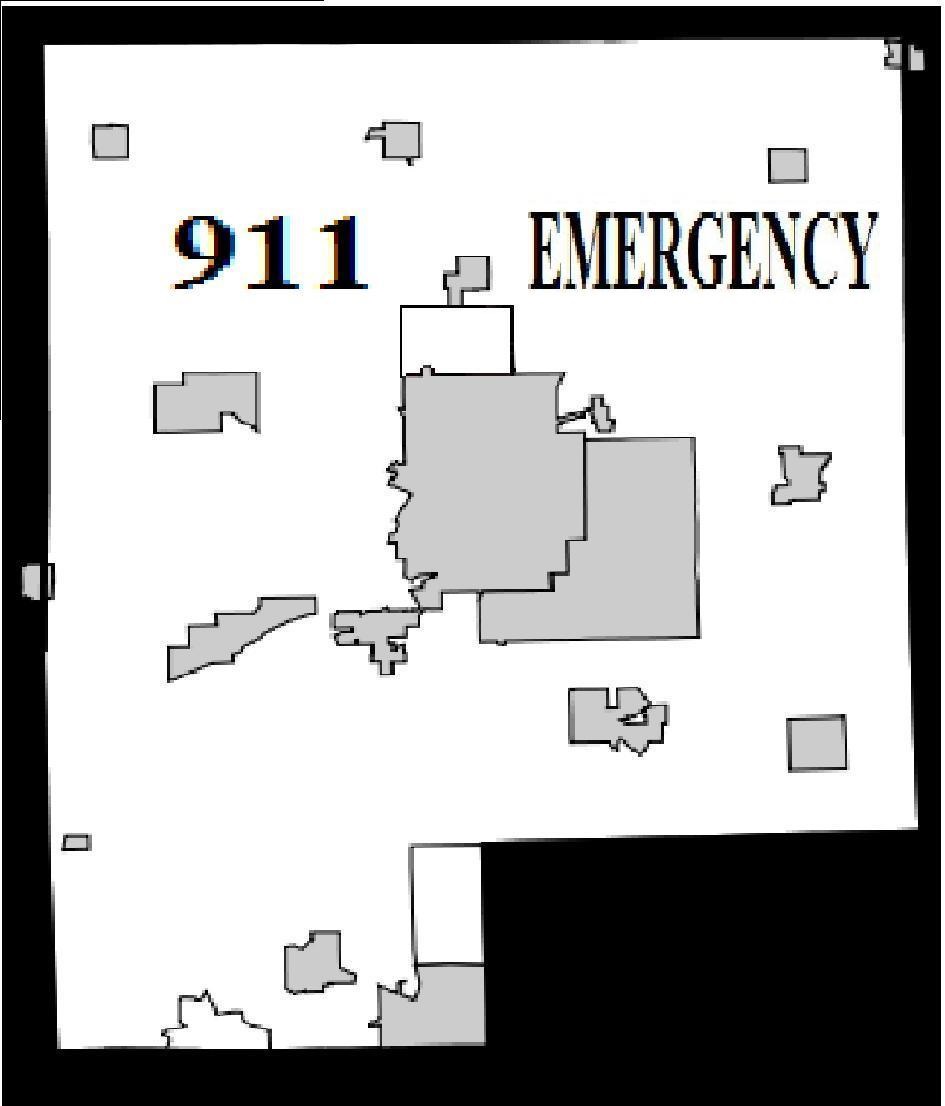 You've got questions? I've got answers! Please read my Frequently Asked Questions page.

Click here to email me.

If you need your scanner programmed, contact Ron Sujkowski.

For all of your scanner needs, I highly recommend Scanner Master, the Internet's largest selection of scanners, antennas, accessories, programming software, and a whole lot more for the lowest prices anywhere. Please click below to begin shopping.
NOTES

I have removed all encrypted talkgroups since they are unmonitorable on all scanners. This includes all county and local police talkgroups, all local fire talkgroups, and Patriot Ambulance Service's talkgroups.

All MOTOTRBO DMR frequencies are marked as unconfirmed since I don't have a scanner capable of decoding this format.


LATEST UPDATES (2020)

January 23: Added new Genesee County Drain Commission/Water and Waste Services talkgroups.

April 15: Updated air traffic control sections.

May 13: Added new Hazardous Materials Reponse Team ("HazMat") talkgroup to the fire section.

July 8: Removed Delta Air Lines frequencies. Delta no longer serves Flint as of this date.

August 19: Added correct usage of talkgroup 12812 to Genesee County Parks and Recreation section.

October 9: Added Huntington Bank frequencies to local businesses section.


Disclaimer and Laws

All data on this page is for informational purposes only. I am pro-police / pro-law and anti-crime / anti-criminal. I do not condone illegal and / or immoral and / or detrimental use of radio scanners in any way or any other illegal and / or immoral and / or detrimental activity of any kind. Also, I advise all scanner users to stay safe while listening: NEVER enter an active crime scene, fire incident or emergency medical situation, or interfere with first responders' actions, or impede their vehicles and equipment.

Please be aware of Michigan's scanner law:

Michigan Compiled Law 750.508

Also be aware of the U.S. Federal laws and regulations regarding scanners:

-The Telecommunications Act of 1934
-The Electronic Communications Privacy Act of 1986
-The Telecommunications Act of 1996
-The Communications Assistance Act for Law Enforcement of 1994
-Federal Communications Commission Order DA 97-334 of 1997
-Federal Aviation Regulation 91.21
-The Telephone Disclosure and Dispute Resolution Act of 1992


GENESEE COUNTY DIGITAL TRUNKED MPSCS SUBSYSTEM INFORMATION

PLEASE READ THIS SECTION BEFORE EMAILING ME WITH QUESTIONS: All Genesee County police, fire, EMS, and county government services, as well as state government agencies, use the Michigan Public Safety Communications System (MPSCS) a Project 25 Phase I, APCO-25 Common Air Interface Exclusive digital trunked system. Genesee County has a set of eight towers (in Northern Flint, Southern Flint, Goodrich, Davison, Flushing, Swartz Creek, Montrose, and Rogersville), with its own set of frequencies, and all communications on it are simulcast countywide. For a list of compatible scanners, see my Frequently Asked Questions page.


Informational articles

Read these informational articles for further details about the trunking system used in Genesee County.
Trunked Radio Systems
Trunking Basics
APCO Project 25 system information
Project 25 Common Air Interface information
Simulcast Signal distortion


GENESEE COUNTY SIMULCAST SYSTEM FREQUENCIES

853.8875 (primary control channel) and 853.3875 (alternate control channel)


SURROUNDING COUNTIES MPSCS TOWER FREQUENCIES

In case of poor reception of the Genesee County Simulcast system, try listening to the following MPSCS towers which also carry Genesee County talkgroups:

853.9375 (primary control channel) and 853.4375 (alternate control channel): Owosso tower

853.925 (primary control channel), 852.8125 and 853.425 (alternate control channels): Holly tower

853.9625 (primary control channel) and 853.4625 (alternate control channel): Caro tower

853.85 (primary control channel) and 853.6125 (alternate control channel): Howell tower

853.8125 (primary control channel), 853.7875 and 853.7625 (alternate control channels): Lapeer County Simulcast System (towers are in Lapeer, Imlay City, Columbiaville, Brown City, Almont, and Metamora).

853.9875 (primary control channel), 853.8625 (alternate control channel): Saginaw County Simulcast System (towers are in Saginaw, Hemlock, Bridgeport, and St. Charles).


Unit Numbering Schemes

Genesee County Police

Genesee County Fire

Genesee County EMS


IMPORTANT NOTE

The four/five digit numbers listed below are not frequencies, they are called talkgroups. Read the trunking basics explanation article linked above for further details.


GENESEE COUNTY MUTUAL AID TALKGROUPS

2088 Genesee Countywide Common (Mutual Aid All Agencies)

2399 Genesee Countywide Emergency All Call

12926 Genesee Countywide Special Events 4

12927 Genesee Countywide Special Events 5

12928 Genesee Countywide Special Events 6

12929 Genesee Countywide Special Events 7

2422 Genesee Countywide Emergency 1

2423 Genesee Countywide Emergency 2

2428 Genesee Countywide Special Operations 1

2429 Genesee Countywide Special Operations 2

2646 Genesee County Emergency Management & Homeland Security Office - private talkgroup

2122 Genesee Countywide Narcotics Common (a.k.a. 25 Drug)

1009 Statewide 3 - Police/911 Mutual aid for all counties in MSP's District 3


MICHIGAN STATE POLICE

Genesee County is in Michigan State Police's District 3

1158 and 1243 Michigan State Police District 3 - Administration/LEIN

12769 Michigan State Police - Flint (Post 35) - car to car (a.k.a. MSP Flint)

1007 Michigan State Police Statewide District 3 - Post to post


GENESEE COUNTY FIRE TALKGROUPS

Genesee County 911 dispatches every fire agency in Genesee County except Fenton City.

Firegrounds 2-10 are used countywide, while Firegrounds 11-15 are exclusively used by Flint City Fire Department.

2402/12918 Dispatch

2403 Fireground 2

2404 Fireground 3

2405 Fireground 4

2406 Fireground 5

2407 Fireground 6

2408 Fireground 7

2409 Fireground 8

2410 Fireground 9

2411 Fireground 10

12919 Fireground 11

12920 Fireground 12

12921 Fireground 13

12922 Fireground 14

12923 Fireground 15

2426 Coordinators 1

2427 Coordinators 2

2926 Hazardous Materials Response Team ("HazMat") - private talkgroup


Flint City Citizens Radio Patrol

Flint City Citizens Radio Patrol is a neighborhood watch group sponsored by the Flint City Police Department who uses the department's old VHF radios and frequencies to provide extra security during special events. Further details: here.

155.25 Channel 1 - Dispatch. PL Tone 107.2

155.07 Channel 2 - Car to car. PL Tone 107.2

155.685 Channel 3 - PL Tone 107.2

155.865 Channel 4 - PL Tone 107.2

156.15 Channel 5 - PL Tone 107.2

155.475 Channel 6 - PL Tone 107.2


FENTON CITY TALKGROUPS

Fenton City has their own 911 system and dispatches their fire department independently of the rest of Genesee County. Additionally, they dispatch Stat EMS units inside their city. Surrounding agencies and Genesee County 911 also have access to their talkgroups.

2013 Fenton City Fire Department - Dispatch / Stat EMS - Dispatch (within Fenton City)

2648 Fenton City Fire Department - Fireground

2649 Fenton City - Special Events 1

2647 Fenton City - EMS Tactical

2320 Fenton City - Common (mutual aid all agencies)

2651 Fenton City - Emergency All Call


GENESEE COUNTYWIDE EMERGENCY MEDICAL SERVICES

Countywide

2424 Genesee County EMS 1 - Dispatch

2425 Genesee County EMS 2 - Tactical


Private Dispatch

12629 Mobile Medical Response (MMR) - Genesee County Dispatch

12273 Stat EMS - Dispatch

461.625 Stat Trans - Dispatch (Color Code 1, Talkgroup 350, Slot 1) - MOTOTRBO DMR (unconfirmed)

22346 Elite EMS - Dispatch

13166 Swartz Ambulance Service - Dispatch

155.4 Swartz Ambulance Service - Wheelchair transports. DPL tone 365


EMS to Hospitals

2630 Ascension Genesys Hospital at Health Park (Grand Blanc)

2634 Hurley Medical Center (Flint)

2639 McLaren Regional Medical Center (Flint)


VHF HEARN

Used by ambulances from outside of Genesee County. Please note ambulances use different PL tones than hospitals.

155.34 Ascension Genesys Hospital at Health Park - ambulance to hospital. PL tone 114.8

155.34 Hurley Medical Center - ambulance to hospital. PL tone 74.4

155.34 McLaren Regional Medical Center (Flint) - ambulance to hospital. PL tone 71.9

155.34 All hospitals to ambulance. PL tone 97.4


Statewide EMS Tactical Talkgroups

Used for coordination between medical helicopters and Fire/Rescue/EMS ground units. These are MPSCS.

1567 Air Landing Zone 1

1568 Air Landing Zone 2


Other

2618 Genesee County Medical Control Authority


ROAD MAINTENANCE

All talkgroups are MPSCS.

2785 Genesee County Road Commission - Channel 1

2786 Genesee County Road Commission - Channel 2

6175 Michigan Department of Transportation - Genesee County Operations


UTILITIES/WASTE TREATMENT

Talkgroups are MPSCS.

2465 Genesee County Drain Commission (Water and Waste Services) - Channel 1

12180 Genesee County Drain Commission (Water and Waste Services) - Channel 2

12181 Genesee County Drain Commission (Water and Waste Services) - Channel 3

12182 Genesee County Drain Commission (Water and Waste Services) - Channel 4

153.65 Flint City Water and Sewer Maintenance Department

453.65 Flint City Department of Public Works and Utilities - Channel 1. PL tone 114.8

453.225 Flint City Department of Public Works and Utilities - Channel 2. PL tone 114.8

158.94 Burton City Department of Public Works. PL tone 146.2

154.8 Fenton City Department of Public Works. PL tone 107.2

452.125 Waste Management (Venice Park Landfill, Lennon). PL tone 186.2

451.9125, 456.9125 Waste Connections, Inc. (Brent Run Landfill, Montrose)


PARKS AND RECREATION

Genesee County Parks and Recreation

All talkgroups are MPSCS.

2542 Channel 1 - Rangers (Parks Police) (a.k.a. 25 Parks)

12809 Channel 2 - Maintenance (a.k.a. 25 Maintenance)

12810 Channel 3 - Crossroads Village (a.k.a. 25 CRV)

12811 Channel 4 - Huckleberry Railroad (a.k.a. 25 Rail)

12812 Channel 5 - Wolverine Campground/Buttercup Beach (a.k.a. 25 Beach)


Michigan Department of Natural Resources (MDNR) - Law Enforcement

All talkgroups are MPSCS.

1112 District 9 Dispatch

1109 Report All Poaching (R.A.P.) 1

1110 Report All Poaching (R.A.P.) 2 - record checks

1111 Report All Poaching (R.A.P.) 3

1251 Report All Poaching (R.A.P.) 4 - used for checking in and checking out of service

1252 Report All Poaching (R.A.P.) 5


Other

461.9125, 466.9125 Davison Township Parks Department


HEALTH AND HUMAN SERVICES

Talkgroup is MPSCS.

1368 Michigan Department of Community Health - Region 3 - (used by Genesee County Health Department, among others)


American Red Cross

Talkgroup is MPSCS.

2928 Genesee County Disaster Relief Operations


WEATHER

162.475 Weather reports via the National Oceanic and Atmospheric Administration (NOAA) - Flint area / Mid Michigan

Broadcasts from White Lake with the transmitter near Clio. This is a recorded loop and is updated hourly.


AVIATION

Bishop International Airport - Flint (KFNT)

Flint air traffic control tower

Open from 5:45 AM ET to 11:30 PM ET

121.9 Flint Ground Control/Clearance Delivery - primary

121.75 Flint Ground Control/Clearance Delivery - backup

126.3 Flint Tower/Flint Common Traffic Advisory Frequency

257.9 Flint Ground/Tower/Clearance Delivery - Military


Great Lakes Approach/Departure

Flint Approach/Departure has been replaced by Great Lakes Approach/Departure which also controls the Saginaw, Lansing, and Jackson sectors.

It is open from 5:30 AM ET to 12:00 AM ET.

Controllers and pilots are often heard on separate frequencies.

118.8/128.55 Flint sector

126.45/120.95 Saginaw sector

118.65 Lansing sector

127.3 Jackson sector


Cleveland Center - Area 1 (Northwest)

Cleveland Center controls Great Lakes Approach's Flint, Saginaw, Lansing, and Jackson sectors from 12:00 AM ET to 5:30 AM ET.

For each pair, the lower frequencies are civilian and the higher frequencies are military.

Controllers and pilots are often heard on separate frequencies.

All frequencies are also linked to Great Lakes Approach - Lansing sector on 118.65 from 12:00 AM ET to 5:30 AM ET.

126.75/348.75 Cleveland Center - Sector 12 (Lansing Low) via Flint RCAG.

120.45/281.425 Cleveland Center - Sector 14 (Jackson Low) via Litchfield RCAG

134.65/360.7 Cleveland Center - Sector 15 (Litchfield Low) via Litchfield RCAG

127.7/290.425 Cleveland Center - Sector 16 (Flint Low) via Saginaw RCAG


General Airport Information and Weather

133.15 Bishop International Airport Automatic Terminal Information Service (ATIS)/Automated Sky Observing Station (ASOS)

ATIS airs from 5:45 AM ET to 11:30 PM ET and ASOS airs from 11:30 PM ET to 5:45 AM ET.

Recorded loop of airport information and local weather conditions, updated hourly.


AvFlight Flint

122.95 General assistance/refueling (UNICOM)

123.45 De-icing control (frequency also used for informal air-to-air conversations)

451.6875, 451.7625, 452.0875 Unknown use. Possibly MOTOTRBO DMR (unconfirmed).


Bishop International Airport Authority (ground crews)

154.995 Maintenance Department - Channel 1. PL tone 179.9. Also used as a backup for public safety.

154.695 Maintenance Department - Channel 2. MOTOTRBO DMR (unconfirmed).

BIAA ground crews can also talk to the control tower on the Ground Control and Tower frequencies.


Airlines

131.6 American Eagle - Flint Operations

130.725 United Express - Flint Operations

122.95 (UNICOM frequency) - used by Allegiant Air

131.925 FedEx Express/FedEx Feeder - Flint Operations

461.1125 FedEx Express/FedEx Feeder - Ground crews. PL Tone 114.8


Restaurants

MSE Branded Foods operates the Rochester Mills Brewing Company and Gateway Grille and the Samuel Adams Flint Brewhouse inside Bishop International Airport's terminal.

452.4125 MSE Branded Foods (Flint). PL tone 136.5


Other Airports:

Public

123 Common Traffic Advisory Frequency (CTAF): Linden-Price's (9G2)

122.8 Common Traffic Advisory Frequency (CTAF): Flushing-Dalton (3DA)


Private

122.9 Common Traffic Advisory Frequency (CTAF): Clio-Alkay (51G)

122.725 Common Traffic Advisory Frequency (CTAF): Flushing-Cedarville (MI18), Davison-John's (12MI), Gaines-Barnstormers 5 (16MI)


Other aircraft frequencies

148.15 Civil Air Patrol - Michigan Wing ("Red Robin") - Flint repeater. PL tone 67.0

121.5/243 Emergency ("Guard")

123.025 Helicopter UNICOM/Heliport CTAF


BUSINESSES

National Chain Stores

461.95 Macy's - Department Managers. PL tone 74.4

466.9625 JC Penney (Genesee Valley Center) - Security. PL tone 85.4

467.225 JC Penney - Department Managers. DPL tone 365

464.55 The Limited. PL tone 67.0

467.85 Toys R Us. DPL tone 251

467.85 Kroger. PL tone 100.0

467.85 Michael's. DPL tone 532

467.875 T.J. Maxx. PL tone 100.0

467.9 Office Depot. DPL tone 131

467.9 Express Men. PL tone 136.5

467.85 Kohl's. DPL tone 023

467.9 Staples. PL tone 225.7

467.7625 Structure. PL tone 67.0

467.75 Target. DPL tone 115

467.925 Victoria's Secret. DPL tone 743

467.9 New York and Company. DPL tone 731

467.925 Best Buy. DPL tone 506

467.9 Bed Bath and Beyond. PL tone 67.0

467.8375 (DPL tone 263) and 467.7625 (DPL tone 065). Home Depot

154.57, 154.6 Wal Mart (no tones at most locations)

462.1875 Gander Mountain. DPL tone 165

461.0625 Bath and Body Works. DPL tone 632

464.625 Meijer. PL tone 136.5


Local Businesses

For Electro-Pro's business systems, see here.

452.2875, 457.2875, 452.1875, 452.8375, 462.1875, 462.5125, 467.1875 Adessa Flint (MOTOTRBO DMR) (unconfirmed)

462.2125, 462.2375, 462.4875, 467.2125, 467.2375 American Spiral Weld Pipe Company (Flint)

461.375 Bader & Company DBA Tri County Equipment (Swartz Creek)

153.3425, 153.7325, 158.1825, 158.2725 Barrette Outdoor Living (Flint)

451.5375, 451.6625, 456.5375, 456.5875, 456.6625 Blessed, Inc. DBA MGR Professional Electronic System Integrators (Flint)

452.7375, 462.85 Bordine Nursery (Grand Blanc)

464.3, 464.3125 Boy Scouts of America DBA Tall Pine Council (Flint)

150.83, 157.5 Central Concrete Products, Inc. (Flushing)

456.2375, 456.4625, 456.6125, 456.7125, 457.3125 Cinemark USA (Rave Flint West 14)

151.49, 151.595, 160.08 Conrad Yelvington Distributors, Inc. (Flint)

467.2125 Crowne Point Endoscopy & Surgery Center (Flint)

462.825 Delta Containers, Inc. (Burton)

461.95, 466.95 Diplomat Specialty Pharmacy (Flint)

461.125 Electrocomm-Michigan, Inc. (Grand Blanc)

152.945 Fenton Concrete, Inc.

151.655 Ferguson Block Co, Inc. (Davison)

451.2375, 451.7375, 451.8625, 451.9625, 452.0125, 452.0625, 452.1125, 452.1625, 452.2125, 452.2625 Fernco, Inc. (Davison)

452.3125, 452.9875 Food Bank of Eastern Michigan (Flint)

452.1125, 452.4875, 452.6375, 457.1125, 457.4875 Genesee Polymers Corporation (Burton)

461.15 Genesee Valley Center - Security Channel 1 (Color Code 1, Talkgroup 101, Slot 1). MOTOTRBO DMR (unconfirmed).

461.15 Genesee Valley Center - Security Channel 2 (Color Code 1, Talkgroup 210, Slot 1). MOTOTRBO DMR (unconfirmed).

456.2375, 456.4125, 457.0875, 457.1375, 457.1625 Genesys Health Club LLC (Grand Blanc)

463.6 Ground Effects, LLC (Flint)

152.465 Hunt Farms, Inc. (Davison)

452.2, 457.2 Huntington Bank (Downtown Flint). Licensed for 7K (DMR) emissions.

463.325, 463.5, 463.525, 463.725, 463.75 Lear Corporation (Flint)

157.725 Maple Leaf Farms (Gaines)

462.475 Mark Martin and Sons, Inc. (Otisville)

462.1625 Mark Martin and Sons, Inc. (Otter Lake)

456.2875, 457.4875 Monroe Truck Equipment, Inc. (Flint)

452.6875, 452.2875, 457.6875, 457.2875 Nagel Paper (Swartz Creek)

451.2375, 451.2875, 452.0375, 452.2875, 457.0375, 462.2125 New Creation Church of God (Flint)

464.075, 464.65, 469.075 NorthGate (Flint)

452.475 O'Reilly Automotive Store 3352 (3316 S. Dort Hwy., Flint)

452.975 Outdoor Adventure (Davison)

461.35 P&C Ag Solutions, LLC (Davison)

451.3875, 451.4875, 451.6125, 451.7125, 451.7625 RJ Torching (Flint)

451.6625, 452.8125, 456.6375, 456.7625, 457.8125 Rock Bottom Stone Supply (Burton)

452.0625, 456.2875, 456.3625, 456.3875, 457.0625 Saints of God Church (Flint)

451.3375, 451.3625, 452.1125, 456.3375, 457.1125 Signature Truck Systems Inc (Clio)

467.4625, 467.75, 467.7875 Skipper Marine Holdings (Fenton)

451.1875, 451.3125, 451.4375, 451.5625, 451.6875 St John the Evangelist Catholic Church (Davison)

151.865 Staley's Plumbing and Heating, Inc. (Flushing)

151.49 Szikszay Family Farms, Inc. (Otisville)

452.8375 Terry Matlock Schools of Performing Arts (Grand Blanc)

153.455, 158.16 TTX (Flint)

462.375, 452.2625, 469.3675, 469.8875 Universal Coating, Inc. (Mt. Morris). MOTOTRBO DMR (unconfirmed) - pending license.

453 Vogt's Flowers (Color Code 1, Talkgroup 901, Slot 2). MOTOTRBO DMR (unconfirmed).


ENERGY COMPANIES

Consumers Energy

This is an EDACS Networked Standard analog trunked system. The frequencies must be programmed in the correct order to trunk track it properly. For further details see this Logical Channel Number informational article.

Frequencies

861.4625 LCN 8

861.1625 LCN 9

862.0125 LCN 10

862.3875 LCN 11

862.7125 LCN 12

Talkgroups

9 Flint Power Control

106 Flint Training

801 Flint Electrical Distribution

802 Fenton Electrical Distribution

817 Flint East Electrical Distribution

818 Flint South Electrical Distribution

819 Flint Suburban Metro

824 Flint Meter Services

834 Flint Gas Distribution

852 Flint Special Operations

866 Flint Gas Service

1034 Flint Tree Trimmers


Others

464.725 Genesee Power Station. PL tone 67.0

451.225, 456.225 Enbridge Energy Company, Inc. (Montrose)


PACKAGE DELIVERY COMPANIES

461.1125 Federal Express. PL tone 114.8

451.1875, 451.5125 United Parcel Service


APARTMENT COMPLEXES/HOUSING

151.835 Court Street Village Apartments (Flint)

464.825 Evergreen Regency Townhomes (Flint)

453.875 Flint City Housing Commission. PL tone 107.2

464.55 Georgetown Park Apartments (Fenton). PL tone 67.0

464.4875 and 464.5 Perry Place Apartments and Grand Bend Apartments (Grand Blanc). PL tone 79.7

462.1875, 462.5125, 467.1875 Thornridge Apartments (Grand Blanc)

451.3625, 456.2875, 456.3625 Charter Oaks Apartments (Davison)

452.1875, 452.6375, 452.6625, 452.8625, 457.6625 Sunridge Apartments (Flint)

451.3875, 451.4875, 451.6125, 456.4875, 456.6125 Shiawassee Shores Retirement Park (Linden)


HOSPITALS

Hurley Medical Center (Flint)

464.7 Security. DPL tone 134

463.75 Emergency alerts. DPL tone 134

463.95 Facilities management. DPL tone 134


McLaren Regional Medical Center (Flint)

451.55 Security. DPL tone 026

464.475, 464.15 Maintenance. PL tone 136.5


Ascension Genesys Hospital at Health Park (Grand Blanc)

463.425 Security (Color Code 1, Talkgroup 1, Slot 1). MOTOTRBO DMR (unconfirmed).

452.4 Unknown use, possibly MOTOTRBO DMR (unconfirmed).


Other

461.4125 Mott Children's Health Center (Flint). PL tone 136.5


GOLF AND COUNTRY CLUBS

451.9, 452.25, 452.55, 464.4625, 467.1125, 469.2625, 469.8375 Warwick Hills Golf and Country Club (Grand Blanc)

451.5125, 452.8375, 457.5125, 457.8625 Flushing Valley Country Club

451.8625, 452.8375, 457.8625, 467.1125 Sugarbush Golf Club (Davison)

456.6125, 456.3875, 457.2125, 466.5625 Clio Country Club

456.5125, 456.6125, 457.7125 Flint Elks Golf Course


PUBLIC TRANSPORTATION

Flint Mass Transportation Authority (MTA)

Flint MTA is now using the MPSCS. Email me if you know what channels 14-17, 19, and 21 are used for.

12787 Channel 1: Your Ride Dispatch - Burton District

12788 Channel 2: Your Ride Dispatch - Clio District

12789 Channel 3: Your Ride Dispatch - Davison District

12790 Channel 4: Your Ride Dispatch - Fenton District

12791 Channel 5: Your Ride Dispatch - Flint-East (Flint City) District

12792 Channel 6: Your Ride Dispatch - Flint-West (Flint Township) District

12793 Channel 7: Your Ride Dispatch - Flushing District

12794 Channel 8: Your Ride Dispatch - Grand Blanc District

12795 Channel 9: Your Ride Dispatch - Mount Morris District

12796 Channel 10: Your Ride Dispatch - Otisville District

12797 Channel 11: Your Ride Dispatch - Swartz Creek District

12798 Channel 12: Your Ride Dispatch - Senior Care. Affiliated with Genesys Health System's Program for All-inclusive Care for the Elderly (PACE).

12799 Channel 13: Talkaround (Bus dispatch/bus to bus/security/facilities maintenance/vehicle mechanics)

12800 Channel 14: Unknown use

12801 Channel 15: Unknown use

12802 Channel 16: Unknown use

12803 Channel 17: Unknown use

12804 Channel 18: Vehicle mechanics

12805 Channel 19: Unknown use

12806 Channel 20: Facilities maintenance

12807 Channel 21: Unknown use


RAILROADS

Statewide Railroad Police

All Class I Railroad Police Departments in Michigan use the MPSCS.

12261 Canadian National Railway Company Police Department - Dispatch

12089 CSX Transportation Police Department - Dispatch

2174 Amtrak Police Department - Dispatch

2377 Railcom - Statewide Railroad Police Mutual Aid


CSX Transportation

Notes: CSX Transportation began leasing its line from Mt. Morris to Plymouth to Lake State Railway in mid-2019, while continuing to run trains from Flint-McGrew Yard to Port Huron (via the CN Flint Subdivision). As a result, most of the following frequencies are no longer used.

CSX has applied to convert most frequencies to NXDN NexEdge digital mode.

160.23 Channel 1 - Road / Defect Detectors

161.37 Channel 2 - Dispatcher RN (Saginaw Subdivision)

160.29 Channel 3 - Flint (McGrew) Yard

161.16 Channel 4 - Grand Blanc Yard

160.785 Channel 5 - Maintenance of Way

160.995 Flint (McGrew) Yard

161.085 Flint (McGrew) Yard

160.41 Flint (McGrew) Yard

160.635 Flint (McGrew) Yard

160.32 Flint (McGrew) Yard

160.485 Flint (McGrew) Yard

160.395 Flint (McGrew) Yard

161.265 Flint (McGrew) Yard

452.375 Flint (McGrew) Yard

452.9125 Flint (McGrew) Yard

457.8625 Flint (McGrew) Yard

452.9375 Flint (McGrew) Yard


Canadian National Railway

CN has applied to convert most frequencies to NXDN NexEdge digital mode.

160.59 Channel 1 - Road / Defect Detectors

160.53 Channel 2A - Dispatcher Desk 9 (Holly Subdivision)

161.22 Channel 2B - Dispatcher Desk 8 (Flint Subdivision)

160.845 Channel 3 - Flint Yard

160.95 Channel 4 - Maintenance of Way

161.04 Channel 5 - Flint Yard

161.43 Flint Yard

160.68 Flint Yard

160.5 Flint Yard

160.89 Flint Yard

160.35 Flint Yard

Note: Amtrak's Blue Water trains use CN Channels 1 and 2B on the CN Flint Subdivision.


Lake State Railway Company

160.26 Road / Yard / Defect Detectors

160.98 Yard

159.54 Channel 1 (CC 1, TG 20, SL 1). MOTOTRBO DMR (Unconfirmed).

160.02 Channel 2 (CC 1, TG 21, SL 1). MOTOTRBO DMR (Unconfirmed).

160.11 Channel 3 (CC 1, TG 22, SL 1). MOTOTRBO DMR (Unconfirmed).

160.17 Channel 4 (CC 1, TG 23, SL 1). MOTOTRBO DMR (Unconfirmed).


Huron and Eastern Railway

161.28 Road

161.31 Yard


COLLEGES, UNIVERSITIES, AND INSTITUTIONS

Charles Stewart Mott Community College

464.325 Maintenance

451.3375, 451.6375, 451.7375, 452.4125, 452.5125 unknown


University of Michigan - Flint

461.3 Campus Police - Car to Car. PL Tone: 118.8

452 Campus Police - Special Events 1. PL Tone: 118.8

463.775 Campus Police - Special Events 2. PL Tone: 118.8

461.75 Campus Police - Special Events 3. PL Tone: 118.8


Kettering University

461.025 Campus Security - Dispatch (CC 1, TG 501, SL 1). (MOTOTRBO DMR) (unconfirmed)

452.825 Grounds and Maintenance - Channel 1. (MOTOTRBO DMR) (unconfirmed)

456.175 Grounds and Maintenance - Channel 2. (MOTOTRBO DMR) (unconfirmed)

456.4 Grounds and Maintenance - Channel 3. (MOTOTRBO DMR) (unconfirmed)


Others

451.3 Flint Institute of Arts

461.425, 461.675, 462.025, 463.35, 463.475, 463.5, 463.55, 463.575, 463.65, 463.75, 463.875, 464.125, 464.175, 464.2, 464.225 Flint Institute of Music

467.2125, 467.2625 Flint Cultural Center Academy


SCHOOLS

456.4625, 456.4875, 456.7375, 457.2875, 457.4875 Academy of Flint

464.325 Atherton. DPL tone 271

464.775 Beecher

464.975 Bendle. PL tone 179.9

464.375 (PL tone 156.7), 464.575 Bentley

461.7875 Bryant Fine Arts Elementary (Flint)

461.6125, 464.475, 464.6 Carman-Ainsworth

451.5875, 452.1375, 452.6625 Clio

463.7 Davison - buses. PL tone 107.2

154.49, 159.51, 159.57 Davison - Security

452.7125, 452.8125, 452.8875 Davison

464.425 Fenton. PL tone 179.9

461.275 Flint Community Schools - buses. PL tone 88.5

452.175 Flint Community Schools - Channel 1 - unknown use (Color Code 1, Talkgroup 600, Slot 1). MOTOTRBO DMR (unconfirmed).

452.175 Flint Community Schools - Channel 2 - unknown use (Color Code 1, Talkgroup 600, Slot 2). MOTOTRBO DMR (unconfirmed).

462.4375 Flint Community School of Choice

462.5 Flushing - buses. PL tone 167.9

451.5625, 456.5625, 451.6875, 456.6875, 452.4875 Flushing

464.975 Genesee

154.54, 461.7875 Genesee Area Skill Center

461.475 Genesee Catholic Board of Education

464.75 Genesee Intermediate School District buses - Channel 1. PL tone 67.0

462.075 Genesee Intermediate School District buses - Channel 2. PL tone 67.0

461.275 Genesee Intermediate School District buses - Channel 3. PL tone 88.5

461.275 Genesee Intermediate School District buses - Channel 4. PL tone 156.7

451.5125, 452.8125, 452.8625, 456.5125, 457.8125, 457.8625 Genesee Intermediate School District buses. MOTOTRBO DMR (unconfirmed).

452.35 Goodrich. PL tone 151.4

462.525 Grand Blanc. DPL tone 054

464.375 Grand Blanc (CC 10, TG 1100) MOTOTRBO DMR (unconfirmed)

451.325, 451.9625, 452.275, 452.7375, 453, 456.325, 456.9625, 457.7375, 458, 462.1375, 463.6125, 463.8125, 464.3375, 464.6, 464.65, 464.7875, 464.8125 Grand Blanc (low power)

451.4125, 452.1375 Hamady

462.1, 462.325, 463.2 International Academy of Flint

451.3625, 451.3875, 451.4125, 452.0625, 452.1375, 452.1875, 452.2875, 452.6375 Kearsley

464.425 Lakeville

451.6125, 452.1875, 452.4125 Lake Fenton

462.275 Linden. DPL tone 464

452.025, 452.2, 452.725 Linden Charter Academy

451.3125, 451.3625, 451.7375, 452.4125, 452.5125 Madison Academy (Flint)

451.35, 451.725 (PL tone 97.4), 452.025, 452.2, 456.3, 461.175, 461.475, 461.925, 462.125 (PL tone 69.3), 461.25 Mt Morris

467.2125, 467.2375 Powers Catholic High School (Flint)

451.3, 451.5 Richfield Public School Academy

464.875 St. Paul Lutheran

154.54 Pieree-Sarvis Elementary School (Flint)

451.425, 451.6, 452.675 Swartz Creek. PL tone 100.0


MEDIA

Radio

161.7, 161.76 Townsquare Media - Flint - WWBN 101.5 FM ("Banana 101.5"), WCRZ 107.9 FM ("Cars 108"), WFNT 1470 AM ("Flint News/Talk"), WRCL 93.7 FM ("Club 93.7"), WQUS 103.1 FM ("US 103.1") - Remote Pickup

170.15, 450.25, 450.55, 450.7, 455.25 Cumulus Media - Flint - WWCK-FM 105.5 ("CK 105"), WRSR 103.9 FM (" 103.9 The Fox"), WDZZ 92.7 FM ("Z 92.7"), WTRX 1330 AM ("Sports Xtra 1330"), WFBE 95.1 FM ("Nash FM 95.1") - Remote Pickup


Television

166.25 WJRT-TV, (ABC 12), Flint/Saginaw - remote pickup

463.625 WJRT-TV (ABC 12), Flint/Saginaw - on scene cueing. PL tone: 136.5

455.85 WEYI-TV (NBC 25) / WSMH (Fox 66), Flint - remote pickup

450.75 WEYI TV (NBC 25) / WSMH (Fox 66), Flint - on scene cueing

450.35, 450.45, 450.55, 450.65 WNEM-TV 5 Saginaw/Flint - remote pickup


TOW TRUCKS

152.3 (PL tone 218.1) and 157.665 (PL tone 179.9) Flint Auto Auction, Inc.

150.875 Gray's Towing Service. PL tone 118.8

150.89 Smitty's Towing and Service. PL tone 179.9

464.55 Louie's Towing & Service - impound lot. PL tone 67.0

151.895 George's Towing

461.4 Complete Towing


AMATEUR RADIO REPEATERS

Genesee County Amateur Radio Public Service Corps (KC8KGZ)

Services provided include severe weather reporting and disaster relief.

Part of the Michigan Amateur Radio Emergency Team and Michigan Specialized Communications Group. All repeaters are in Flint.

Traffic and Training Nets are every Wednesday at 8:00 PM ET.

Social Nets are every Monday at 8:00 PM ET.

147.26 VHF Repeater Primary. PL Tone 100.0

147.1 VHF Repeater Secondary. PL Tone 100.0

224.48 VHF Repeater Tertiary PL Tone 100.0

1253.25 UHF Repeater


Genesee County Radio Club (W8ACW)

Both repeaters are in Flint.

Traffic and Training Nets are every Thursday at 7:00 PM ET.

147.34 VHF Repeater

444.2 UHF Repeater. PL Tone: 107.2


Fenton Area Amateur Radio Association

Part of the Central Michigan Emergency Network (W8CMN).

146.78 VHF Repeater. PL Tone 151.4

443.975 UHF Repeater. PL Tone 100.0

224.62 VHF Repeater. PL Tone 85.4

442.35 NOAA's MICON-DTX (Southeast Michigan storm chasers) - Fenton UHF Repeater. PL Tone 100.0


Flint Area Independent Repeater Group

440.6 UHF Repeater - Flint (KC8BAW)

444.6 UHF Repeater - Flint (W8JDE)

51.76 VHF Lowband Repeater - Burton. PL Tone 88.5 (N8DI)

147.38 VHF Highband Repeater - Burton. PL tone 88.5 (N8NE)

443.75 UHF Repeater - Burton. PL tone 88.5 (N8DI)

147.06 VHF Repeater - Clio. PL tone: 100.0 (N8NJN)


Others

224.18 Flint VHF Repeater. PL Tone 88.5 (KF8UI)

224.22 Flint VHF Repeater

444.45 Flint UHF Repeater. PL Tone 100.0 (N8JYI)

442.975 and 443.675 Flint UHF Repeaters

443.775 Flushing UHF Repeater

145.19 Rankin VHF Repeater. PL Tone 100.0 (W8YUC)

444.15 Rankin UHF Repeater

224.96 Rankin VHF High Repeater. PL Tone 100.0

443.925 Fenton UHF DMR Repeater. Tone In/Tone Out 1 CC (MOTOTRBO DMR) (unconfirmed)

927.5375 Fenton UHF High Repeater. PL Tone 131.8 (N8VDS)